Oh dear, it's been a bit vacant around here, hasn't it? Good thing I've had real-life crazy-busy-times as an excuse!
Along with a full-time marketing/pr/events position that has been (obviously) occupying a ton of my time, I've also ramped up my involvement with Toronto's videogames non-profit collective the Hand Eye Society (I've been a nominated board member since summer 2013) – which leads me to what's next: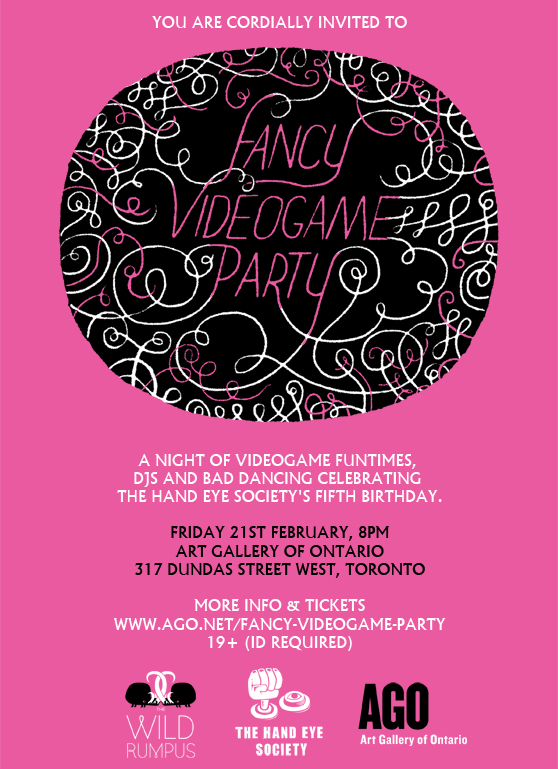 I'm co-organizing this along with Marie from The Wild Rumpus, a brilliant party-planning collective that regularly takes GDC in San Francisco's crown for best party (as well as various other big cities like Austin and London). As the blog post details, the event takes place Feb 21, 2014 at the AGO and tickets can be found here. I'm quite excited for it, and it shall be incredible.
You should also say you're attending on the Facebook event page and invite all your friends. It'll be lovely.
Along with various other duties, I'm heading up some of the marketing/pr/comms efforts for Fancy Videogame Party, so feel free to hit me up for any info at hello[at]alexhayter[dot]com